Read the historical biography of Sir Horatio Shirley (Word file)
See the official British naval record for Vice Admiral Arthur Horatio Shirley (pdf file)
Our thanks to Brian and Janet Shirley for the following photos at Puddletown and some info they have researched for Horatio Shirley. They were so gracious to have hosted me when I came to Dorset last year. They drove me to visit several Shirley places, but this one we didn't visit. We were focused on Arthur Shirley brother of Horatio. We visited the Church where Arthur was buried and other locations connected to him. Brian and Janet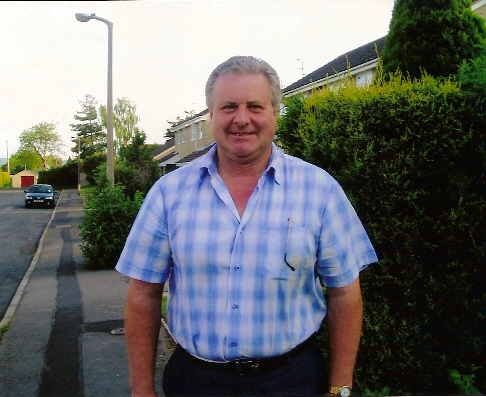 have continued to research the Shirleys of Dorset and have learned more about Horatio. (Arthur and Horatio are descendants of the main line of Shirleys of Ettington).
Brian Shirley says...

We have been successful with our research into Horatio's whereabouts in Puddletown Dorset. The Dorset Record Office has provided us with a copy of his Death Certificate which indicates that he died April 8th, 1879, after a 21 day bout of Typhoid fever. We have visited Puddletown Church and discovered the burial site, which is situated in a rather unkept part of the graveyard, and is in a very sorry looking state. We cleared some of the grass and Ivy to reveal the inscription which is in lead lettering.
The next part of his letter moved me when he said they are making plans to go in May 2007 to carry out the restoration of the site. Brian says they feel a man with Horatio's standing deserves the care and attention they are willing to carry out. That is so moving that one Shirley family would do that for another Shirley family and Horatio is not his ancestor.
Brian says Horatio lived in a large 'William and Mary' house nearby called Ilsington House about 100 yards from the church. He sent a link to a website that will give you a picture and description from the 'Historic Houses in Dorset' website which gives a good idea of his retirement home after service with the Army.
- Betty Shirley (2007)
---
Grave Cleanup Project
Completed 2008
Generously managed and financially sponsored by George Cardew, Julian Fellows and Brian Shirley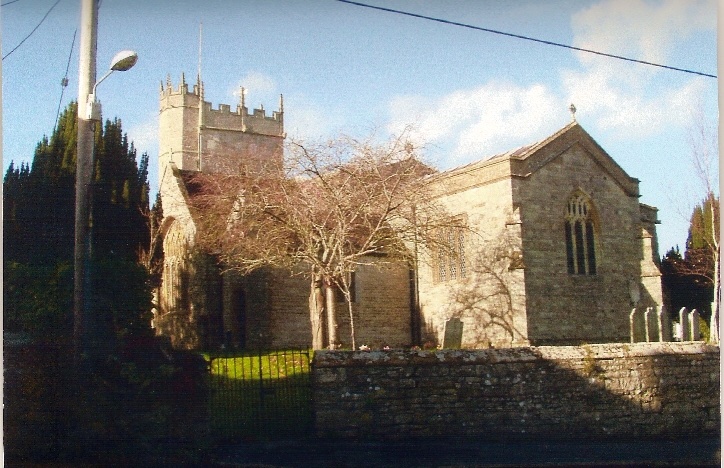 Puddletown Church in Dorset England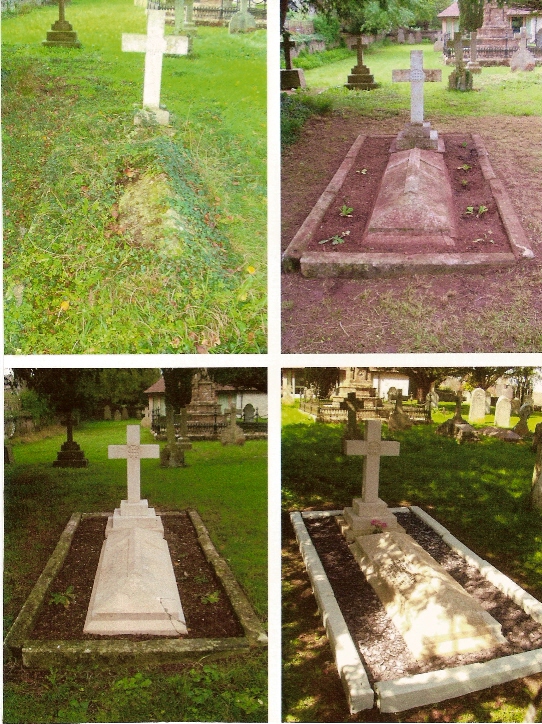 Cleanup of the Grave of Sir Horatio Shirley (before and after)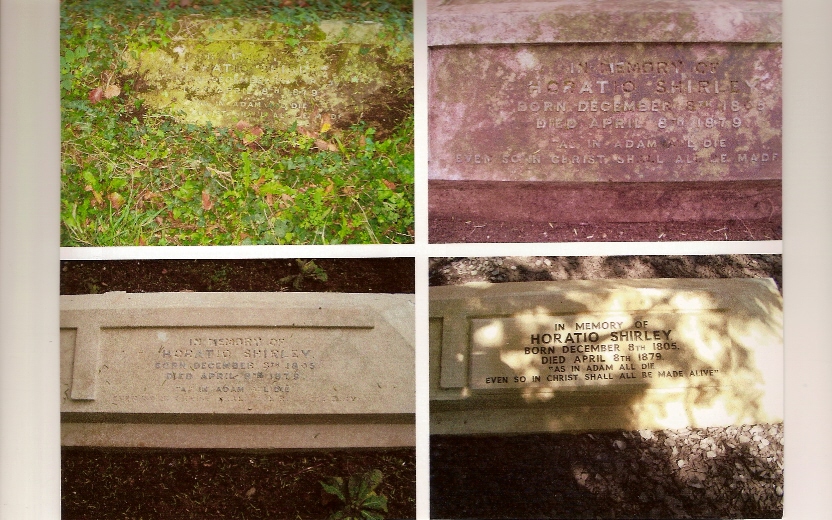 Cleanup of the Grave Marker of Sir Horatio Shirley (before and after)