Staunton Harold Hall
Leicestershire

The first house at Staunton was built by Sir William de Staunton in 1324 and became the home of the Shirley family in 1423 when Sir Ralph Shirley married Margaret de Staunton. She was the heiress of her family's estate.
The present Palladian-style Hall was built in the 18th century by Washington Shirley, the 5th Earl Ferrers.
In 1611 George Shirley, a staunch Roman Catholic, was created a baronet by James I. His grandson, Sir Robert Shirley, was a defiant Royalist during the civil war and built the beautiful church in the grounds as a mark of his defiance in 1653. He had succeeded as 4th baronet seven years earlier.
Robert built the church only a few yards to the south of the Hall. The architecture is an interesting example of seventeenth century 'Gothic Survival'.
Cromwell was enraged that Robert Shirley built this church in defiance of his order. He also suspicioned that Sir Robert had participated in several ploys for the restoration of the Monarchy. He said that if Sir Robert Shirley could furnish monies to build a Church, he could afford to raise a regiment, or build a ship of war. Sir Robert refused to do this and was imprisoned in the Tower of London - where he died when he was 28 years old, suspicioned of being a victim of poisoning.
At Sir Robert's funeral service, Luke, chapter VII, verse V, was read. "He loved our country much and has built us a synagogue" was the message shared.
Sir Robert's early death in the tower prevented him from undertaking major changes to the Hall, and it was left to his second son, Robert Shirley who later became the first Earl Ferrers. He added a new 5-bay wing onto the rambling medieval house.
During the second World War the Hall was requisitioned by the Army for troops, and later for Italian prisoners of war. It was handed back in such a state of disrepair that the Ferrers family were unable to re-occupy it and, in the absence of adequate compensation, they decided to sell. On the eve of the auction, October 11, 1954, the 12th Earl Ferrers died - it is said by some of a broken heart. Shortly after the sale, the purchaser announced his plans; the Hall was to be demolished. A Preservation Order gave a six months stay of execution, but no use could be found for the Hall until, with five weeks to spare, Group Captain Leonard Cheshire made an offer to purchase it, for use as a Cheshire Home for disabled people.
In 1981 the Leonard Cheshire Foundation decided that a specially planned single-story building was needed and four years later they moved from Staunton Hall. Leonard Chesire and his wife, Lady Ryder, had been thinking about establishing a Centre in Britain for their joint organization, The Ryder-Cheshire Mission. Staunton with its central location, sound and spacious structure together with its beautiful environs, seemed like an ideal place. So, a new phase in the history of Staunton Harold began.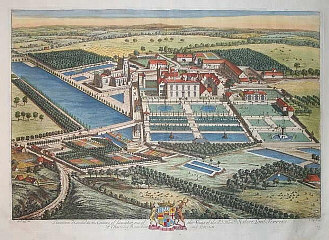 Engraving of Staunton Harold Hall about 1740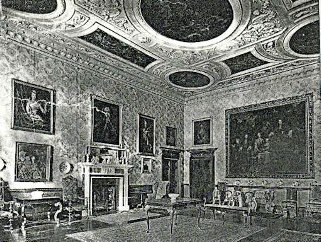 The main drawing room at Staunton Harold Hall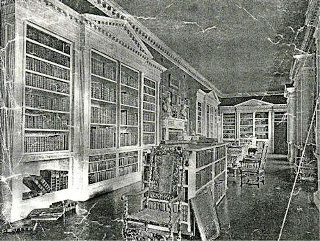 The library at Staunton Harold Hall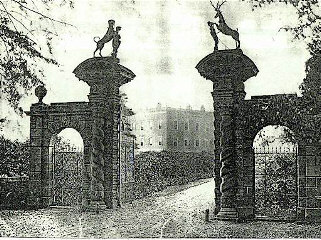 The "Golden Gates" built by the 1st Earl Ferrers