Email from Fannie Linder: My father's first name was Marion as is my brother's first name. The problem is we do not know his last name. Barnes was the last name of one of the persons, a relative who reared him among others he also lived with. He also once went by Harris since he lived also with Harrises, who were grandparents. The homes he lived in were in Hart County GA. My parents were married in Hartwell GA in 1930.
Marion born in 1907 in Hartwell, Hart Co. GA, was reared by a Barnes woman and later by his maternal grandparents, the Harris family. He never knew what his real surname was. He died without us knowing anything about him. My brother, also named Marion, did the DNA testing thru Family Tree DNA and the results have come in. We match the markers for the Shirleys in E3b haplogroup. I have talked to Bennett Greenspan of FTDNA and he says we also have the NULL marker which runs in this group. We are SHIRLEYS, and at last we know the surname of our father.
1. Marion Taylor Barnes-Shirley, b. May 1, 1907 Hart County Georgia, d. 1963; Marion was the son of Minnie Harris Craft, daughter of Elisha Harris of Hart Co Georgia and wife Mary (Mae). See 1920 Hart Co GA census below the photo to see the complete family of Elisha Harris.
Marion Barnes-Shirley and wife Nobie Gaines
married Nobie Gaines, on August 25, 1929; she was born March 10, 1912, died December 12, 1998.

children of Marion Taylor Barnes-Shirley and wife Nobie Gaines: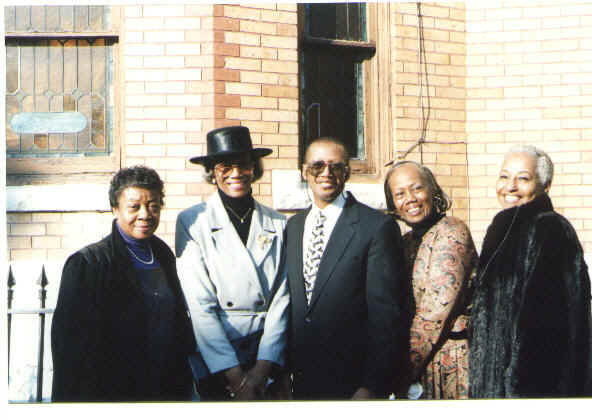 Children of Marion Taylor Barnes-Shirley: Juanita Sue Mitchell, Dorothy Akrie, Marion Earl Barnes-Shirley, Vernelle Bacon, Barbara Jean Cheatham (not pictured: Fannie Linder)

2.i Juanita Sue Barnes-Shirley

married Mitchell

2.ii Dorothy Barnes-Shirley They lived in Pittsburg PA

BARNES AKRIE DOROTHY On Friday, July 16, 2010, of Chartiers City. Beloved wife of Harold Akrie; mother of Joy Akrie, Terri Akrie, Reverend Gerald (Carol) Akrie all of Pittsburgh and Francine (Russell) Martin of Philadelphia, PA; daughter of the late Marion and Nobie Barnes; sister of Juanita Mitchell and Gayle Price both of Pittsburgh, Fannie (Raymond) Linder of NY, Barbara (William) Cheetham of Baltimore, MD and the late Vernell Bacon and Marion Earl Barnes; also survived by 10 grandchildren, 2 great- grandchildren, a host of many nieces, nephews, other relatives and friends. A Celebration of Life Memorial Service will be held 11:00AM Saturday in the Community of Grace AME Zion Church, 623 S. Main Street, West End. "For I know the plans I have for you," declares the Lord, "plans to prosper you and not to harm you, plans to give you hope and a future." Jeremiah 29:11. Pittsburg Post Gazette

married Harold Akrie

2.iii Marion Earl Barnes-Shirley

BARNES MARION EARL
Dec. 10, 1940 - June 21, 2010 The spirit of a great man passed from this world to finally embrace his Father in Heaven on Monday, June 21, 2010 at 12:55 am. He was born to Marion Barnes and Nobie Gaines in Pittsburgh, PA. He lived his life with a passion for Christ, taught the love of the Lord to everyone he encountered, and raised his family with dedication and love. While the absence of his presence will be felt by many all over the world, his Godly legacy will continue through his wife, Brenda D. Barnes, his children Verna Rae, Kevin, Leah, Aaron, Hilary, and Lindy, his grandchildren Amya, and Jamie, Taylor, and his sisters and brothers-in-law Dorothy and Harold Akrie, Fannie and Raymond Linder, Barbara and Willie Cheatham, and Juanita Mitchell. As he wished, there will be no memorial service, though visiting is welcome. "Well done, thou good and faithful servant…enter into the joy of the Lord." Matthew 25:21. - Pittsburg Post Gazette

married Brenda D.

children:

3.i Verna Rae Barnes-Shirley

3.ii Kevin Barnes-Shirley

3.iii Leah Barnes-Shirley

3.iv Aaron Barnes-Shirley

3.v Hilary Barnes-Shirley

3.vi Lindy Barnes-Shirley

2.iv Vernelle Barnes-Shirley

VERNELLE BACON Sunday, December 5, 2004"On Tuesday, November 30, 2004, age 74, of the West End, formerly of Manchester. Beloved wife of the late Donald Bacon; mother of Gayle A. Price, Donna A. Ralph, Gary (Valeria) Bacon, LaVerne J. Bacon, Jeanine C. Bacon, Phyllis Bacon, Harold Lee (Jenell) Bacon and Kenneth D. Bacon; sister of Dorothy (Harold) Akrie, Juanita Mitchell, and Earl (Brenda) Barnes all of Pittsburgh, Fannie (Raymond) Linder of Appalachin, New York, Barbara (William) Cheatham of Aberdeen, MD; Also survived by 17 grandchildren, 19 great-grandchildren, 2 great-great grandchildren and her best and closest friend Mr. William Bryant; a host of nieces and nephews, other relatives and friends. Visitation with the family Monday 2-9 pm in the West End AME Zion Church, 623 S. Main Street, West End, where funeral services will be held on Tuesday at 11 am. Interment Highwood Cemetery. Arrangements by the Robinson Funeral Home, 2025 Perrysville Ave., Perry Hilltop. Send condolences at post-gazette.com/gb" - Pittsburgh Post-Gazette (Pittsburgh, PA)

married Donald Bacon

2.v Barbara Jean Barnes-Shirley They lived in Aberdeen MD

married William Cheatham

2.vi Dr. Fannie Barnes-Shirley 3rd daughter of Marion Taylor Barnes-Shirley; They lived in Appalachin New York; See Fannie's Bio

Watch a YouTube video of Fannie's life uploaded by her son Ray

married Raymond Linder married January 30, 1953.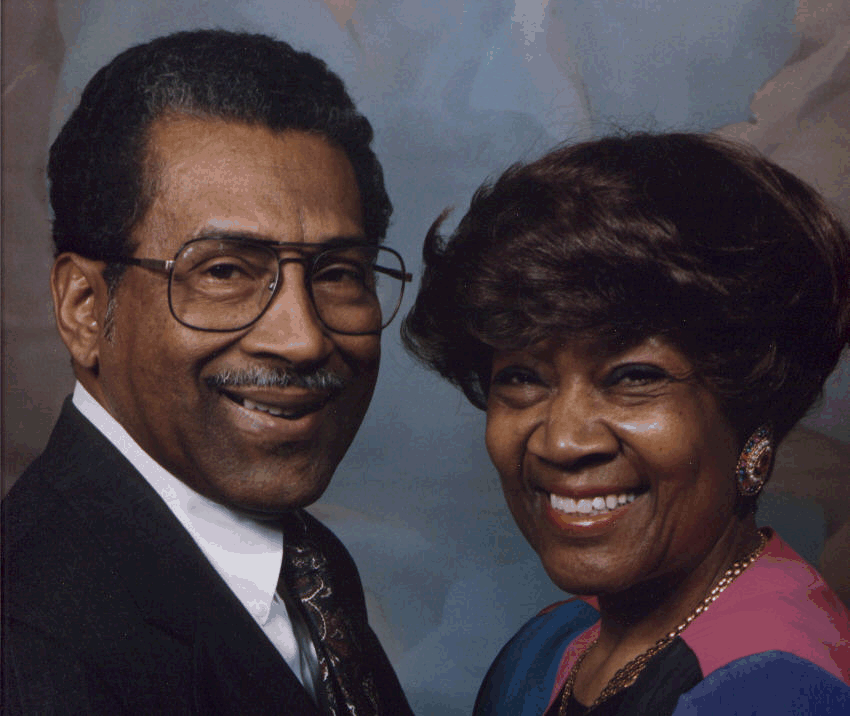 Raymond and Fannie Barnes-Shirley Linder
Linder, Fannie R.

Fannie R. Linder, 78, a former President of the Binghamton University Forum, died on August 8, 2012 in Endicott. She was also a former President of The Hoyt Foundation and served on the boards of UHS, Roberson Museum and Science Center, and Southern Tier Institute for Arts and Education. In March, 2012 Mrs. Linder was named as a Women of Distinction by Girl Scouts of NYPENN Pathways. She earned her undergraduate degree from SUNY Empire State and it was one of her proudest days in 1990 when she walked across the stage at Liberty University at the age of 56 to accept her Masters of Arts Degree. Mrs. Linder went on to receive a Doctorate of Counseling Psychotherapy at age 68 from Hamilton University.

Fannie was also a classically trained concert soprano and international stage and recording artist who entertained hundreds of troops and their families in USO shows while outside the United States with her career Army husband, then CWO-3 Raymond Linder. Mrs. Linder also sang to German audiences while singing with indigenous philharmonic orchestras and in churches throughout upstate New York, New Jersey, and Pennsylvania. Fannie always found humor at the notion of a black girl from the lower income part of Pittsburgh who took German in high school as a lark would one day stand in front of a German audience and flawlessly sing German lieder - romantic German poems set to music arranged for a single singer and piano. Previously deceased family members include her father,Marion Barnes; mother, Nobie Barnes; sisters Vernell Bacon and Dorothy Akrie; and brother Earl Barnes. She is survived by her husband of 58 years Raymond Linder; sons, Raymond (and wife Christine) in Sterling, Virginia and Michael (and wife Colleen) in Grand Rapids, Michigan; grandchildren, Diandra and Cassandra Linder, and Logan Linder. She always wished her grandchildren lived closer to her.

She is also survived by sisters, Juanita Mitchell in Pittsburgh, Pennsylvania and Barbara Cheatham (and brother-in-law, Willie Cheatham) in Aberdeen, Maryland; brother-in-law, Harold Akrie in Pittsburgh, Pennsylvania; and sister-in-law, Brenda Barnes in Simi Valley, California; and numerous nieces and nephews. Mrs. Linder's second family was a group of women that called themselves The Organism. The Organism is a Bible study group that began 40 years ago and grew into a unique small group of people committed to taking care of each other through life and others who are in need. The members of The Organism are Frances Krein, Hedi Johnston, Hope Perry, Joan Langil, Lynda Coccia, Nancy King, Barbara Ring, Phyllis Benson, Virginia DeMichei, and Carolyn Nytch. A wake will be held Monday, August 13, 4:00-7:00 at Coleman & Daniels Funeral Home, Route 434 in Apalachin, New York. A Celebration Service will be held Tuesday, August 14, 1:00 at Memorial Park Baptist Church, 1013 Front Street, Vestal, New York. It is the family's request that in lieu of flowers, contributions be made to a favorite charity in Fannie Linder's name.

Published in Binghamton Press & Sun-Bulletin from Aug. 11 to Aug. 13, 2012

children of Fannie Barnes-Shirley and Raymond Linder

3.i Raymond Terence Linder (Visit his website http://www.goodstewardship.com/about.htm

married Christine Muriel Strum on May 14, 1983
Raymond Terence Linder and wife Christine
4.i Diandra Linder

4.ii Cassandra Linder
| | |
| --- | --- |
| Diandra Linder | Cassandra |
3.ii Michael Craig Linder - a Vice President of Sales & Chief Marketing Officer

married Colleen Jo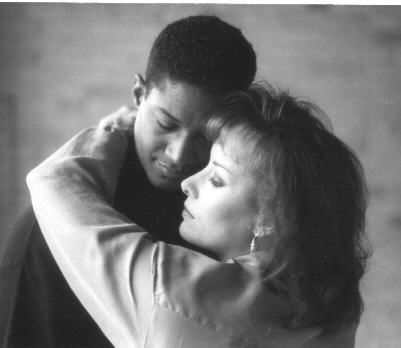 Michael Craig and Colleen Jo Linder
children of Michael Craig Linder and wife Colleen Jo

4.i Logan James Linder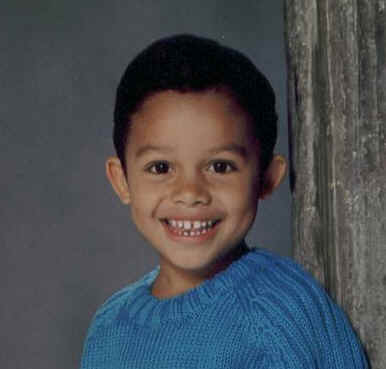 Logan James Linder
---
(part of) Marion's 6 children and 60+ grand to great-great-great children
Research:
Hart Co GA for 1900 - Smith's District
Elisia Harris Head M 48 Georgia
Mary Harris Wife F 33 Georgia
Tennis Harris Daughter F 19 Georgia
Minnie Harris Daughter F 14 Georgia (b 1886)
John Harris Son M 18 Georgia
Sol Harris Son M 11 Georgia
Anderson Harris Son M 8 Georgia
Vennie Harris Daughter F 5 Georgia
Hart Co GA for 1910 African American family in Militia Dist 1114 - Smith
Elisha Harris 53 GA, GA GA
Mary, wife 44
Anderson, son 17
Vinnie, dau 14
Llewellyn Strange, grandson 9
Marion Harris, grandson 2 GA, GA GA
Also Smiths District
Steve Craft 63 black
Laura Craft 47 wife
Thomas Craft 23 son married 0 years
Tee Craft 16 son single
Minnie Craft 23 dau in law married 0 years Marion's mother
Lucy McMullan 20 mulatto neice single
1920 Hart Co Georgia Census (annotated to show relationships to Marion)
Elisha Harris [raised Marion] b. 1854; Marion's grandfather
Lisha's wife, Mary ("Mae") b. 1870; Marion's grandmother
Julia Harris Hill b. 1840; Elisha's sister; Marion's great-aunt
Neeley Harris Rucker b. 1860; Elisha's sister; Marion's great-aunt
Minnie Harris Craft b. 1884; Elisha and Mary's daughter; Marion's mother
Vinnie Harris b. 1897; Elisha and Mary's daughter; cousin of Marion
Candy Harris b. 1903; Elisha and Mary's son; cousin of Marion
Sis Strange b. 1906; granddaughter of Elisha; cousin of Marion
Rosa Strange b. 1907; granddaughter of Elisha; cousin of Marion
Marion Taylor Harris b. 1907; grandson of Elisha; our Daddy; Minnie's son
Willie Strange b. 1908; grandson of Elisha; cousin of Marion
Nathaniel Craft b. 1912; son of Minnie; step-brother of Marion
Zeapher Lee Craft b. 1914; daughter of Minnie; step-sister of Marion
Annie Ree Craft b. 1918; daughter of Minnie; step-sister of Marion
1930 Hart Co GA Census - McCurry District
Elisha Harris 70 GA wid. Neg.
Minnie Craft 43 wid. daughter
Nathaniel Craft 18 grandson
Zeapher L Craft 15 grand daughter
Annie R Craft 12 grand daughter
Morris Craft 4 grand son
Rosa L Strange 22 grand daughter
Neva M Strange 9/12 grand daughter
1940 Hart Co GA Census - Minnie Craft's other children
Nathanal Croft Head M 27 Georgia
Mary J Croft Wife F 26 Georgia
Luther Croft Son M 7 Georgia
Lee Croft Sister F 26 Georgia
Rosa Mcmulin Lodger F 29 Georgia
Morris Mcmulin Son M 15 Georgia
May Mcmulin Daughter F 10 Georgia
M A Craft Nephew M 1 Georgia
Robert J Bonds Grandson M 3 Georgia
Jane A Bonds Mother-in-law F 54 Georgia
MINNIE HARRIS CRAFT is my father's mother. She is shown as married here and has other children who were my father's stepsisters and stepbrothers, all born after my father and after her marriage. I have all of that and more in my genealogical files:
Death Cert: Hart Co GA 7 July 1837 Minnie Craft colored age 52; Parents Elisha Harris b Hart Co, Mary Allen b Hart Co; Informant: Vennie Harris of Greenville SC. Buried Flat Rock Cem
Search for Marion Taylor Barnes' Shirley father
Shirley families live in Hart Co GA in 1900 and 1910. They all live in Hartwell, Shoal Creek, Bowersville, and Hall Districts. None lived in Smith's District where Minnie Harris lived
Y-Chrom. DNA for Marion's male descendants matches exaclty the rare DNA of Hart Co GA Shirley descendants
Marion's father could either be 1) a white Shirley with same DNA, or 2) a black [surname] who is also a male lineal descendant (DNA) of a white Shirley