England Trip May 1985
I flew to England arriving on May 28th and went directly to Ettington, the original seat of the Shirley family. My main concern was to see the changes made during the past year since I was there. I knew the manor house was being redone as a 5 star hotel and I worried if the fireplace with the Shirley Coat of Arms would be there. When I stepped in the door, there it was in fine shape. Everything was great. They restored the place keeping the Shirley heritage alive. I was very pleased! As you can see, the hotel had just opened a little more than 2 weeks before I arrived. I was treated royally. Here are the original prices for accommodations at Ettington. This is a souvenir and I thought I would share it with our readers.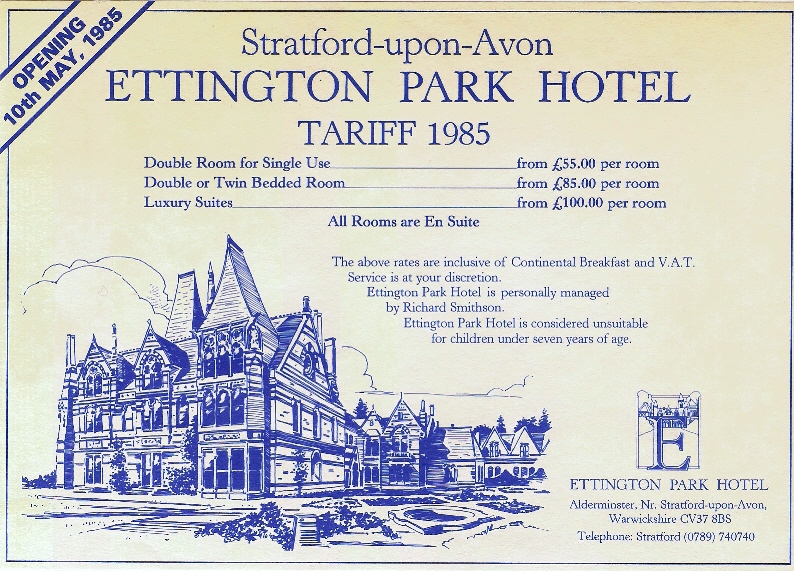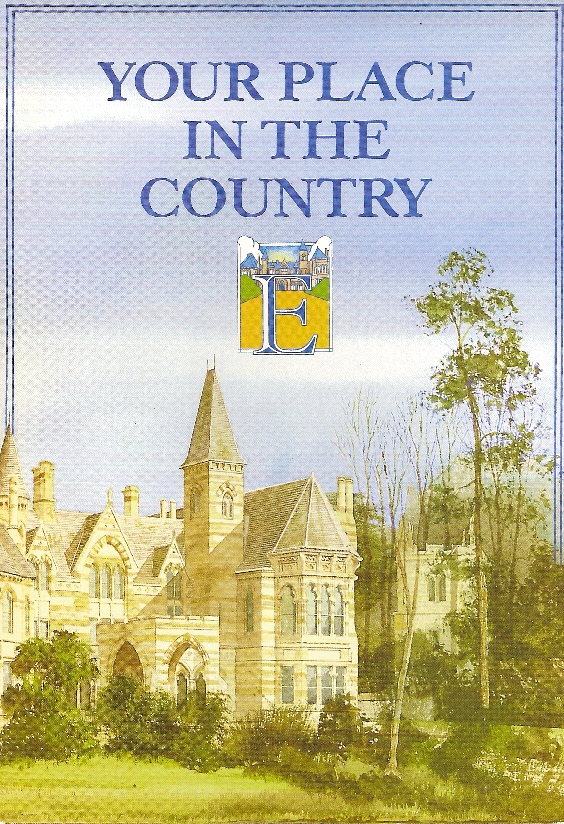 Ettington Hotel Brochure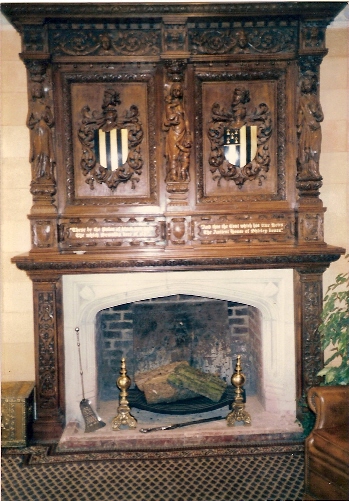 Fireplace with Shirley Coat of Arms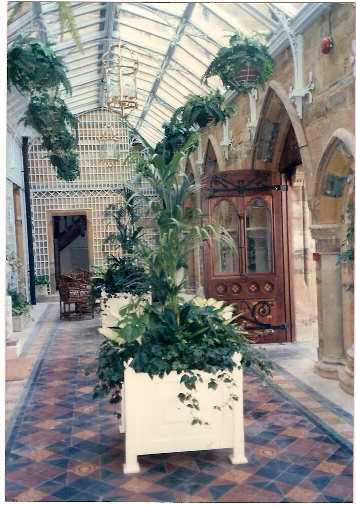 Front door to Ettington on right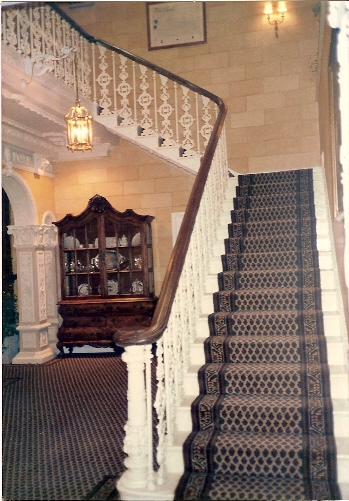 Stairs where female ghost has been seen many times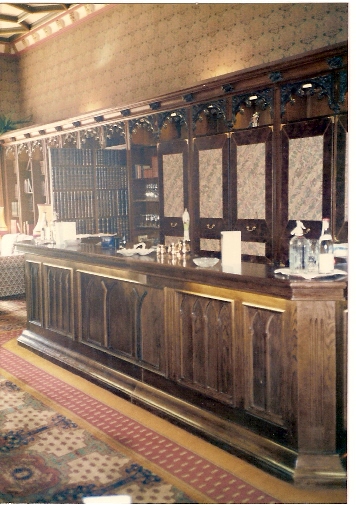 Library
L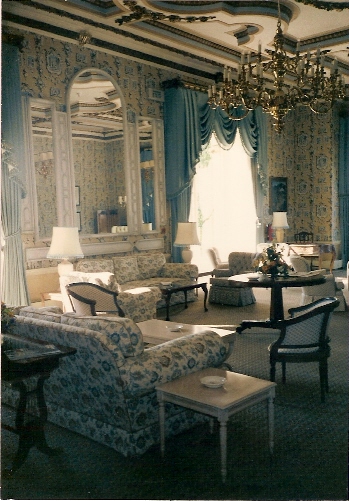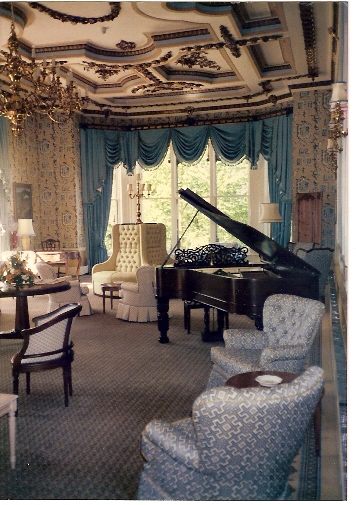 Guests Sitting Area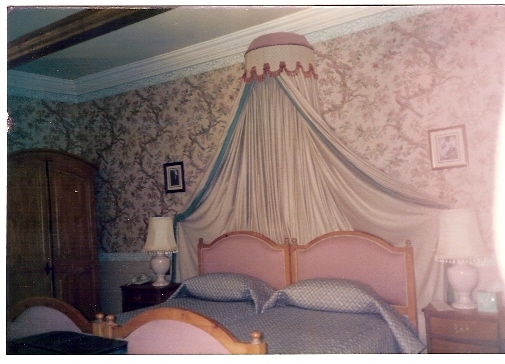 The Shakespear Room
Inside Chapel at Ettington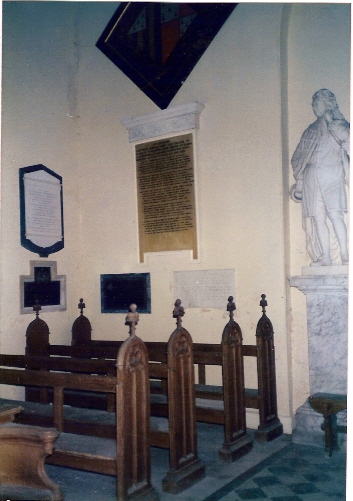 Inside Chapel at Ettington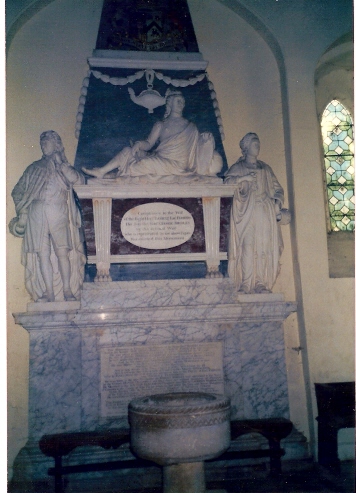 Shirley Monument in Chapel at Ettington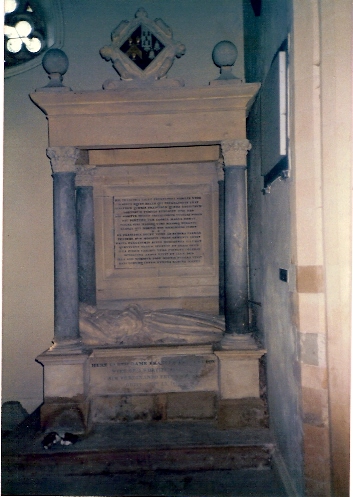 Inside Chapel at Ettington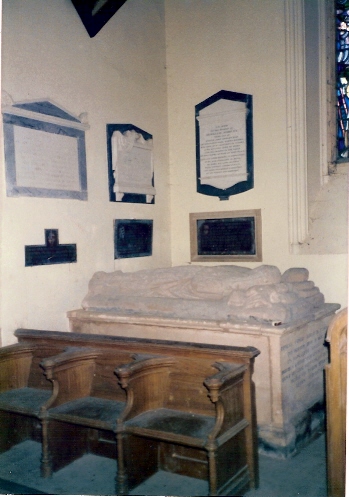 Inside Chapel at Ettington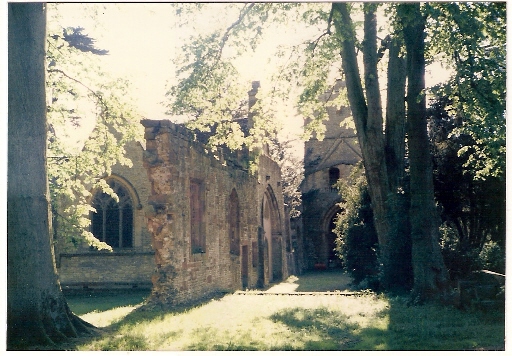 Outside of Chapel at Ettington, part of wall is missing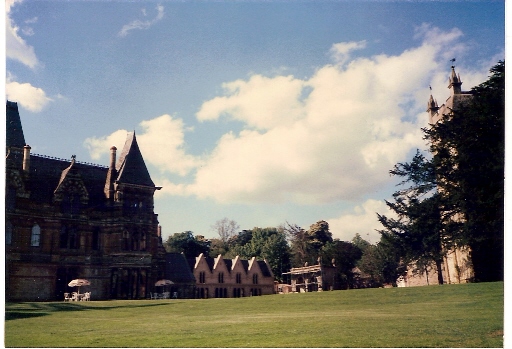 Ettington Hotel on left, and in the center, new rooms for overnight accommodations,
old Chapel and Tower on right behind the trees
Ettington is a very impressive place to stay. I enjoyed every minute of it. These photos show just a sampling of the beautiful estate that it is. More detailed info appears about Ettington and the Shirleys on our website on this link.