---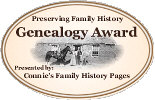 Shirley News and Notices Blog
Check this section regularly to monitor our news, alerts, and notices.

indicates information posted on a members-only webpage.
---
NEW MESSAGE BOARD We have created a new message and query board by using a 3rd party host. Outside hosting will (finally) prevent all the former headaches, deleted message databases, hacking etc.
SEE FOR YOURSELF HERE!!
---
January 19 2021
I posted the following newspaper item to Branch 39 Thomas Shirley of Hamilton Co Tennessee. It details a major court case by Thomas Shirley describing an elaborate Civil War era fraud designed to steal 800 acres of land he owned. The case was heard locally and was ruled against Thomas Shirley, but Shirley won on appeal at the Circuit Court of East Tennessee (see news account below), and when appealed again was upheld by the US Supreme Court in October Term 1874
Branch 39 Thomas Shirley of Hamilton Co TN

Knoxville Daily Chronicle, January 29, 1871, Page 4

Important Decision by Judge Trigg

A Deep-Laid Plot Exposed

Judge Trigg delivered a very important judgment yesterday in the equity side of the Circuit Court in the case ot Thomas Shirley vs. Peter Monger, argued some terms since. A statement of the facts of the case, as it is one of considerable magnitude, may not prove uninteresting.

In March, 1868, Messrs. Baxter, Champion and Ricks filled a bill in equity in the Circuit Court for Thos. Shirley against Peter Monger and others, of Hamilton county, East Tennessee.

The material allegations of the bill were, substantially, these: Mr. Shirley charged that, in November, 1863, he was compelled to leave his home, near Harrison, Hamilton county, and flee to Georgia, because of his sympathy for the Confederate cause. At the time he left, he owned, unincumbered, a valuable tract of land ot 800 acres, worth $20,000.

In October, 1865, he alleges, the defendant, Peter Monger, obtained a judgment against him for $10,000 and interest on a note purporting to have been executed by Thomas Shirley (the complainant) to one John W. Westmoreland for $10,000, on the 1st of December, 1863, and endorsed by Westmoreland for value received to defendant, Peter Monger. This note Shirley alleges was a forgery; that at the time it purports to have been executed he was lying at the point of death in Georgia; that he never owed a debt of anything like that amount to any one; that no such a man as John W. Westmoreland ever lived or could be found; that the endorsement was a forgery and the whole claim and judgment fraudulently procured by Monger and his confederates, to obtain possession and title to his farm. Under the judgment obtained at Harrison, the land was sold and Monger became the purchaser. The note, after judgment was rendered, was taken by some one from court and has never since been seen. Afterward, to complicate the plot, Shirley charges Monger had the farm libeled for confiscation in the District United States Court here, and condemned for sale. Monger then intervened and set up his claim under the judgment at Harrison. Shirley alleged the whole proceeding fraudulent and a conspiracy to get his land; that he never knew anything about the judgments or sale until he returned home after the war, and prayed that the judgments of Harrison and Knoxville might be set aside, and a writ of possession for his land awarded, and a decree rendered for back rents. Monger answered and denied all the allegations, particularly the forgery conspiracy; claimed that he bought the note from Westmoreland. for Confederate money, in good faith. The proof failed to identify any such man as John W. Westmoreland, but showed, on the other hand, that Shirley was a close business man, and never owed any large sum of money or had such dealings as to make the execution of a note of that amount necessary.

Judge Trgg, in delivering his opinion, characterized it as one of the most remarkable cases he ever knew; made some severe comments upon the fraud and rascalitv developed, and ordered counsel for Shirlev to prepare a decree setting aside the judgment in the court at Harrison: the order of condemnation, sale and intervention in the District Court at Knoxville; an order awarding possession of the land to Shirley, and an account for back rents since I865, allowing Monger credit for the amount paid on the condemnation in the District Court.

The decision is worth about $20,000 to Mr Shirley, and for this reason, as well for the peculiar and startling facts developed, is worthy ol especial attention.

I created a page for the defunct James County Tennessee in the member's section. And transcribed the will of Thomas Shirley of Ooltewah James County (later Hamilton County). This is Branch 39
James County TN (later Hamilton Co)

1887 [James County TN Record, now defunct] Hamilton County TN Wills Vol 2 page 1 (page 2-3, page 4-5). Will and Codicil of Thomas Shirley of Ringold GA - Know all men by these presents that I Thomas Shirley of Ringgold in the county of Catoosa nd state of Georgia farmer being of sound disposing mind and memory do make and publish this my last will and testament. 1st I give and bequeath to my son James B Shirley all of my estate both real and persona of which I may be possessed at my death. With the following exceptions. To my grandson George O Cate Jr I give and bequeath the sum of one hundred dollars 2nd I give and devise to my belowed wife Julia Ann a good and comfortable support for life out of my estate. 3rd I give and devise to my son James B Shirley any and all estate in lands personality which I may acquire after date of this will afterpayment of my debts and legacies. 4th I ordain and appoint James B Shirley as executor of this my last will and testament. In testimony where of I have here unto set my hand and seal and publish and declare this to be my last will and testament. In the presence of the witnesses named below. This January 25th in the year 1873. Thomas Shirley (seal). Wit: A J Robert, W S Inman, W L Whitman, J L Varnell, J D Shropshire, Ferdinand Jett, Dated Feb 13 1873 Dr J A Esmon, Hix Padget, Rufas Padget

Codicil - Terms of this codicil or supplement are as follows: 1st My beloved wife Julia Ann having died the said demise and bequest in her favor is revoked and recalled and in no sense is to be deemed or held a charge upon the land or other property bequeathed by my said Will above copied to James B Shirley. 2nd I do in all othe respects ratify and confirm said Will in which the above is a copy. 3rd I declare in addition to the statements in said Will contained, that the lands and real estate intended to be therein devised lie mainly in James County Tennessee and on and near the waters of Savannah Creek and through which the road from Ooltewah in James Co Tn to Georgetown at the Meigs County line runs past and being known as the Shirley Lands and about which I once had a lawsuit in the courts of the US with Peter Monger and is now being occupied by tenants and embrace 800 acres more or less. But my devise and bequest aforesaid to said James B Shirley is not to be understood as limited and restricted to the said lands last above referred to; but is to be understood and his hereby expressly declared to include and embrace all the lands of which I may die owned or possessed situated in the County of James in the state of Tennessee and in any other county in said state and also to embrace any and all lands and personal property which I may own at my death in any county of the State of Georgia or any other state or government where ever the same may be 4th. I also give and bequeath to my said son James B Shirley all the moneys notes accounts and debts I may die owner or possessed where ever situated without regard to limits or boundaries of state or county lines. 5th And if anything remains of my estate not embraced in the foregoing provisions of this and the Original Will of 25 January 1873 I give and bequeath the same real perosnal and mixed rents, moneys choses? in action and everything else to the said James B Shirley absolutely and forever subject alone to the payment of all my just debts and the bequest of one hundred dollars to George O Cate Jr. It is proper to state I have many years ago give to George O Cate Sr father of George O Cate Jr all I think he or his child should have of my estate. 20 August 1878. Thomas Shirley (seal) Witnessed by: Maxey Ethridge, Robert G Andrews, John W Andrews, J L Varnell, J D Shropshire, Ferdinand Jett. Feb 13 1883: Dr J A Esmon, Hix Padget, Rufus Padget; Recorded at Oolteway 2 August 1887. J C Heaton clerk, James Co TN; Re-recorded 19 August 1916, John A Hall clerk, James Co TN
January 4 2021

I posted the following original Catholic parish record to the Quebec Canada page in the members' section
Montreal Quebec

1835 Basilique de Notre Dame Montreal - Thomas Shirley resident of this parish [domicille en cette paroisse] widower of majority age [Venf Majeur] deceased [décédée] Catherine Anderson in the English Hospital of this parish [a l'hopital Anglais de cette paroisse] of one part (note: Catherine Anderson is in the spot for his parents but clearly was his deceased wife?) and Catherine Daly resident of this parish [domicille en cette paroisse] daughter of majority age [fille Majeur] of deceased [des defuncts] John Daly and Joanna Shahen of County Cork in Ireland of the other part. In presence of Thomas Fant and Mary Small and Jean B Sanier

View the archived postings>>